BOSCH Service in Newbury
Fleet and Lease Vehicle Maintenance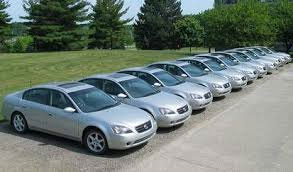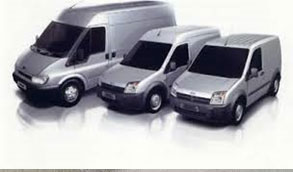 At Millers Garage we offer a convenient and competitive alternative to using main dealers for fleet and lease vehicle company's, we cater for cars, vans and LCV's up to 4 ton, weather you are a small company with 2 vehicles or one of the largest lease vehicle company's in the UK we can tailor our service and prices to suit you.
We are a member of the Epyx 1link and Prestige fleet maintenance systems and work with some of the UK's biggest lease company's, we even offer a walk in service rather than calling the lease company to arrange any work you can call us direct and leave the booking work to us.
We offer monthly accounts to local or national businesses, if you own your own fleet of cars or vans we can fully maintain you fleet at a fraction of the cost a main dealer would. (accounts subject to approval).
We also can carry out any warranty work subject to authorisation being obtained either direct from the warranty company or through 1Link, please call if you wish to discuss any warranty work.
We offer all Fleet/Lease companies and local businesses FREE collection and delivery within a 15 mile radius or a FREE loan car or a van (Subject to availability).
If you have any further questions please don't hesitate to call 01635 46757.
What is Bosch Car Service?
You may be thinking what is this Bosch Car Service thing all about, Bosch make washing machines and drills don't they? Yes they do, but they're also the leading brand in vehicle systems and parts manufacturing. Bosch actually invented the first commercially viable spark plug.
80% of vehicles on the road will have systems on them designed and made by BOSCH, most vehicle ABS braking systems are Bosch systems. German vehicles have the most systems made by Bosch with some vehicles having 70% of the car being bosch products. But all manufactures have at least one Bosch engine related system fitted to them.
Your vehicle has Bosch and other quality OE parts fitted to it from new. When you use a main dealer you know you're getting quality parts fitted, but now for the first time using Millers Garage you can rest assured we are also fitting OE quality parts. Most independent garage customers choose to go to independent garage for three things:

1. Price
2. Trust
3. Customer Service.

We have all the above but now were replacing your OE parts with OE Bosch parts for a fraction of the price of the main dealer. We are also using repair information and technical information from the company who invented and make the systems on your vehicle.

So basically were doing dealer quality work, with dealer ability at a fraction of the cost.
Bosch pride themselves on quality product, quality customer service and expert technical ability.
These are the main reasons we joined the network. Our focus moving forward is to keep up the fast moving vehicle technology. By the time all our technicians have completed the Bosch training program they will be among the select few highest qualified technicians in the country.
If you have any questions or would like to make a booking please call Glenn or Shaun on 01635 46757.