Power Steering System Service
Why carry out an Automatic transmission flush service?
The hydraulic power steering system is an essential part of the modern day vehicle and has been for many years, but for some reason this is ignored as a service item by many garages including vehicle manufactures, the oil has just been left until it gets so contaminated the lubrication propitiates are greatly reduced resulting in either steering rack or pump failure and therefor costly repair bills, on older vehicles a new steering rack can cost more than the vehicle is worth.
At Millers Garage we believe prevention is better than cure we have always carried out steering system fluid changes and we recommend this needs doing every 40,000 miles or 4 years, we used to do this manually, although this would help extend the life of the power steering system it would only change around 50% off the fluid, the new fluid was contaminate straight away.
Now with our new revolutionary BG PXT2 service tool we can carry out a 100% fluid exchange, this ensures the new oil can be 100% effective and greatly extending the life of the steering hydraulic system.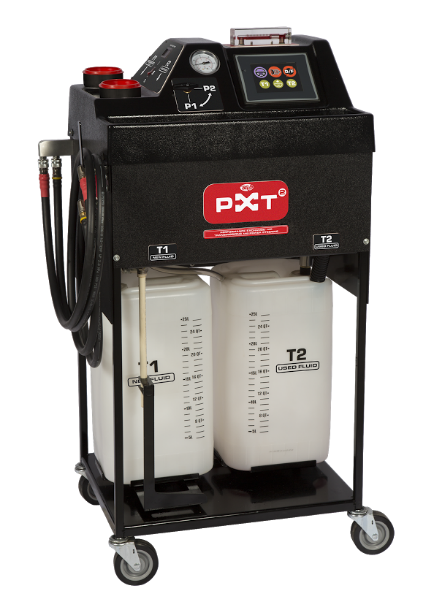 What happens in a power steering system service?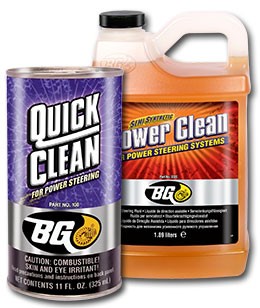 We road test the vehicle to get the system up to temperature, then we add the BG flushing agent which helps break down any carbon deposits build up in the system, we then carry out a 15 minuet clean cycle turning the steering from lock to lock to allow the flush to clean the whole system. Then we carry out the 100% exchange and add the BG oil system conditioner which helps keep the new fully synthetic fluid at its best for longer.
We recommend this service to be carried out every 40,000 miles or 4 years, in fact if this is done from new with BG will pay for any power steering system repairs required due to lubrication failure up to 150,000 miles.
Prices for our Power Steering Service start from £102 Inc. VAT.