Shaun in the Top Technician final 2018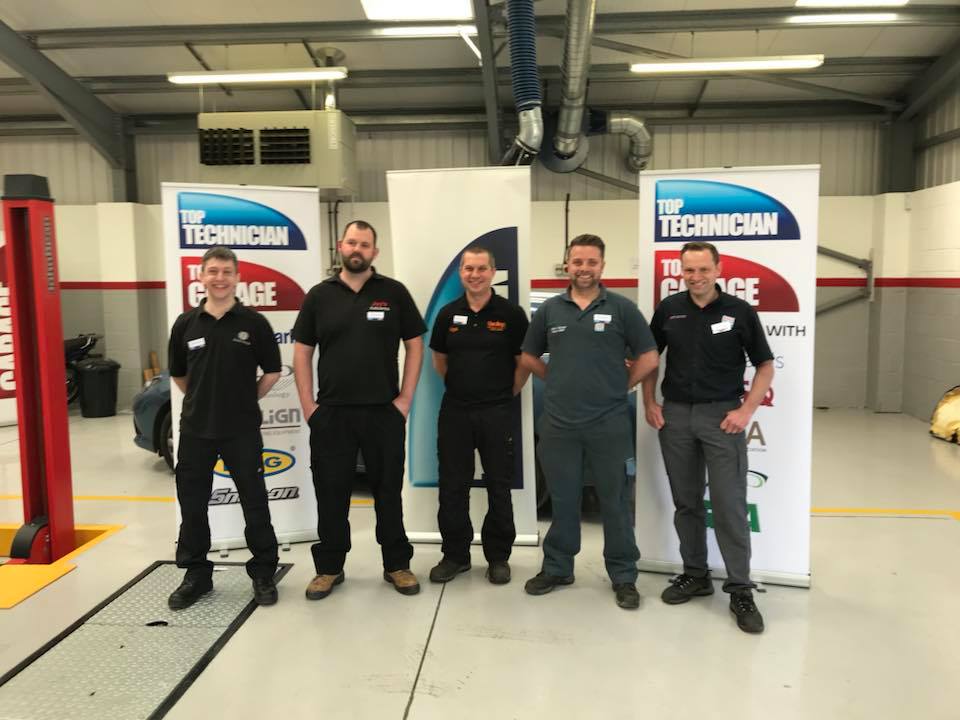 Another year and another year of training goes ahead for our technicians, Shaun has always looked to push himself and has entered the Top Technician compassion for a number of years now and so far coming runner up in 2017 is his best achievement.
And in 2018 two of our other technicians Jason and Tom both entered the competition for the first time, Jason has been with us since he left school over 10 years ago and Tom joined us at the beginning of 2018, both are a perfect fit for us at Millers Garage, passionate and love what they do, they are a compliment to our team.
Entering this competition shows us how serious they are about becoming the best at what they do, they both sailed through round one and made it through to round two, they both completed round two with scores above 80% but unfortunately the standard was high this year so they both narrowly missed out on round three, but they will both be back next year having taken on board more training and another years experience.
We think its really cool that both Jason and Tom have taken it upon themselves to push themselves to be the best, bravo to you both and good luck for next year and future years.
Shaun had been given the good news that he made it through to the Live practical semi finals which took place on the 10th May 2018 at the RMI academy in Southam, shaun undertook 5 practical tasks, each task was a vehicle with multiple faults and shaun had only 20 minutes to try to diagnose the faults with each vehicle, "20 minutes is very quick so you have to be really switched on and just try to do your best"
This was particularly hard and Shaun felt that he wasn't going to make it to the final this year and this may be the end of his journey in the competition this year, however on Friday the 11th May 2018 Shaun got the call to say he had made it through to the final for the second year in a row, the final will take place on June 23rd 2018, we wish him great luck and will update once the final has taken place